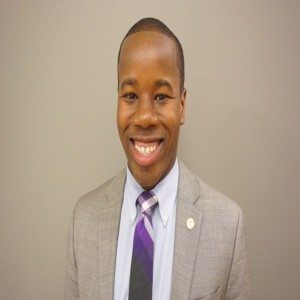 Jerry Bruno is Special Assistant to the Deputy Commissioner for Family Services at New York City Department of Homeless Services (DHS). The mission of DHS is to prevent homelessness when possible and to provide short-term, emergency shelter for individuals and families who have no other housing options available to them.
As Special Assistant, Jerry supervises 2 staff members; oversees operations (human resources, PS and OTPS budget, contracts, procurement and information technology) of the Family Services division that consist of over 400 employees. He works closely with over 70 not-for-profit providers that provide temporary, emergency shelter to under 12,000 homeless families with children living in shelter. In addition, Jerry leads internal and external meetings and strategy sessions and oversees special projects as they relate to the scope of the Family Services programs, the provision of shelter and service model re-design.
Jerry is a 2016 StartingBloc Fellow, 2015 New Leaders Council Fellow, 2013 – 2014 Fellowship for Emerging Leaders in Public Service Fellow and a 2012 – 2013 NYC Urban Fellow.
Originally from Miramar, Florida, Jerry graduated from the University of Florida with a major in Public Relations and a minor in Public Leadership. He completed internships with the Florida Senate and the executive team of Burson-Marsteller, a global public relations and communications firm. He is the recipient of several awards, including the Gates Millennium Scholarship, funded by the Bill & Melinda Gates Foundation and the Horatio Alger Association.
In his off hours, Jerry loves travels, pretends to be a food critic and is an avid lover of Batman movies.
1.What do you appreciate the most about LGBT Pride Month?
I appreciate the fact that a month is dedicated throughout the year to celebrate individual's identities and also to show solidarity regardless of one's background. On a personal note, I appreciate that I can live out my identity not just in June, but every day of my life.
2.  How do you support/celebrate LGBT Pride Month?
I live in NYC and I support organizations whose mission is to create spaces for LGBTQI individuals. Pride Month is a time we celebrate the accomplishments of many organizations and individuals. It also a time to reflect how much work is still needed to create a world that is inclusive for all individuals, regardless on their gender and/or sexual identity.
3. What do you hope people gain from LGBT Pride Month?
I have been celebrating Pride for so many years and every year I reminded of how proud I am to live out my true self. I look forward to meeting new people and building lifelong friendships for Pride Month.